"...The leopard is an animal of great beauty - the perfect example of feline power and grace. Solitary, secretive and aloof, it is an unmatched predator, and a powerful symbol of the wild places of the earth."
-- Dr. Anthony Hall-Martin, CATS OF AFRICA

CATS OF AFRICA published by Fernwood Press in South Africa in 1997 and published in the United States by Smithsonian Institution Press in Washington D.C. in 1998.
Hardcover - 152 pages
Dimensions (in inches): 1.05 x 11.14 x11.32
Price: $31.50 Order Cats of Africa Today!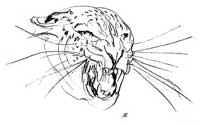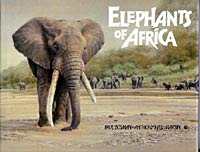 ELEPHANTS OF AFRICA, published in 1986 by Struik, South Africa and published by Safari Press in the United States in 1987.

Book Price: $45* - Order Now!